EXCLUSIVE WATERPROOF EDITION

A new generation of waterprof TVs for a new level of comfort.
Designed for use in bathrooms, showers, swimming pools, and saunas.
TVs have an ultra-thin design and can be built in a wall or installed on a special bracket, which makes them more mobile. A special waterproof remote can even be submerged under water.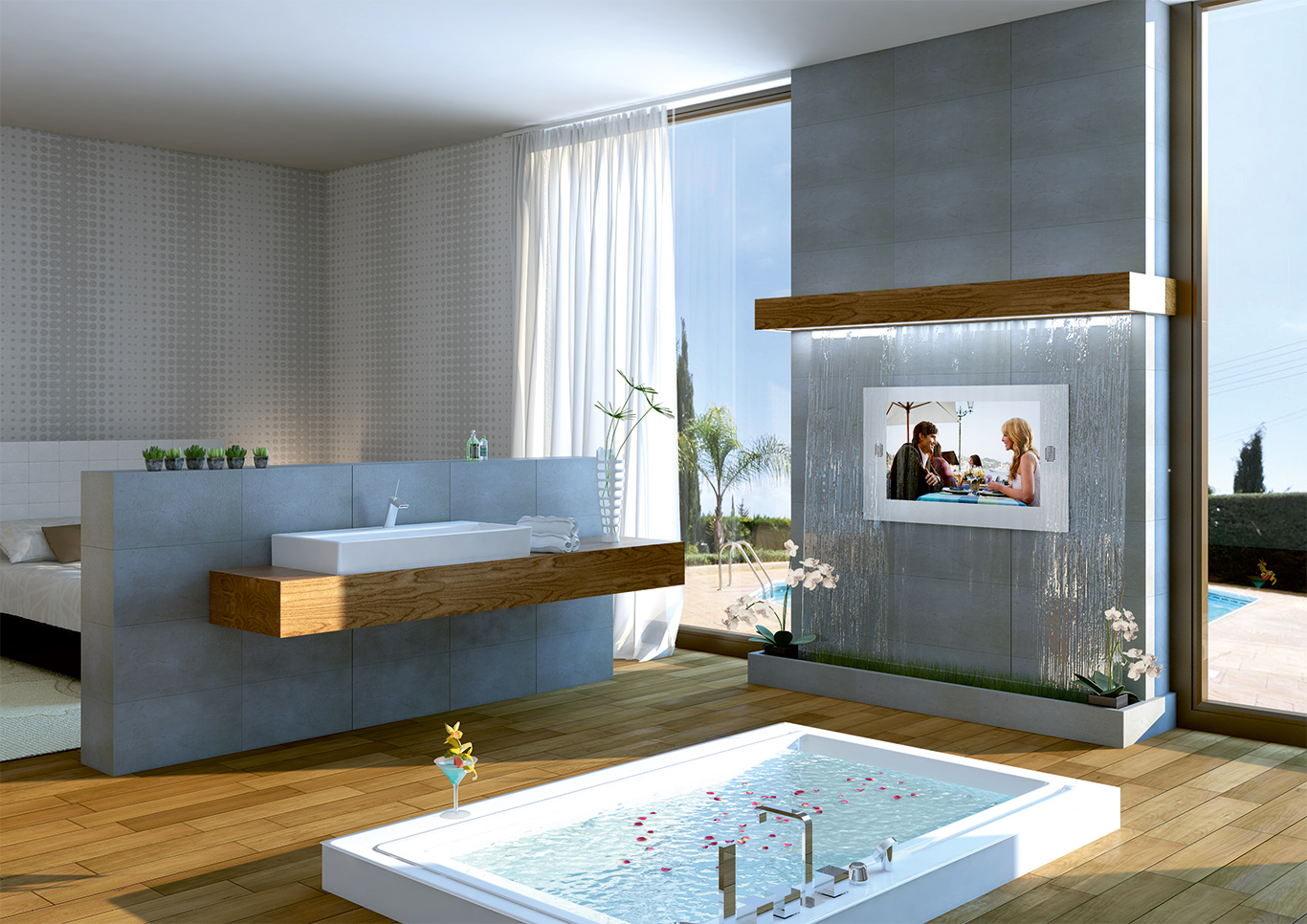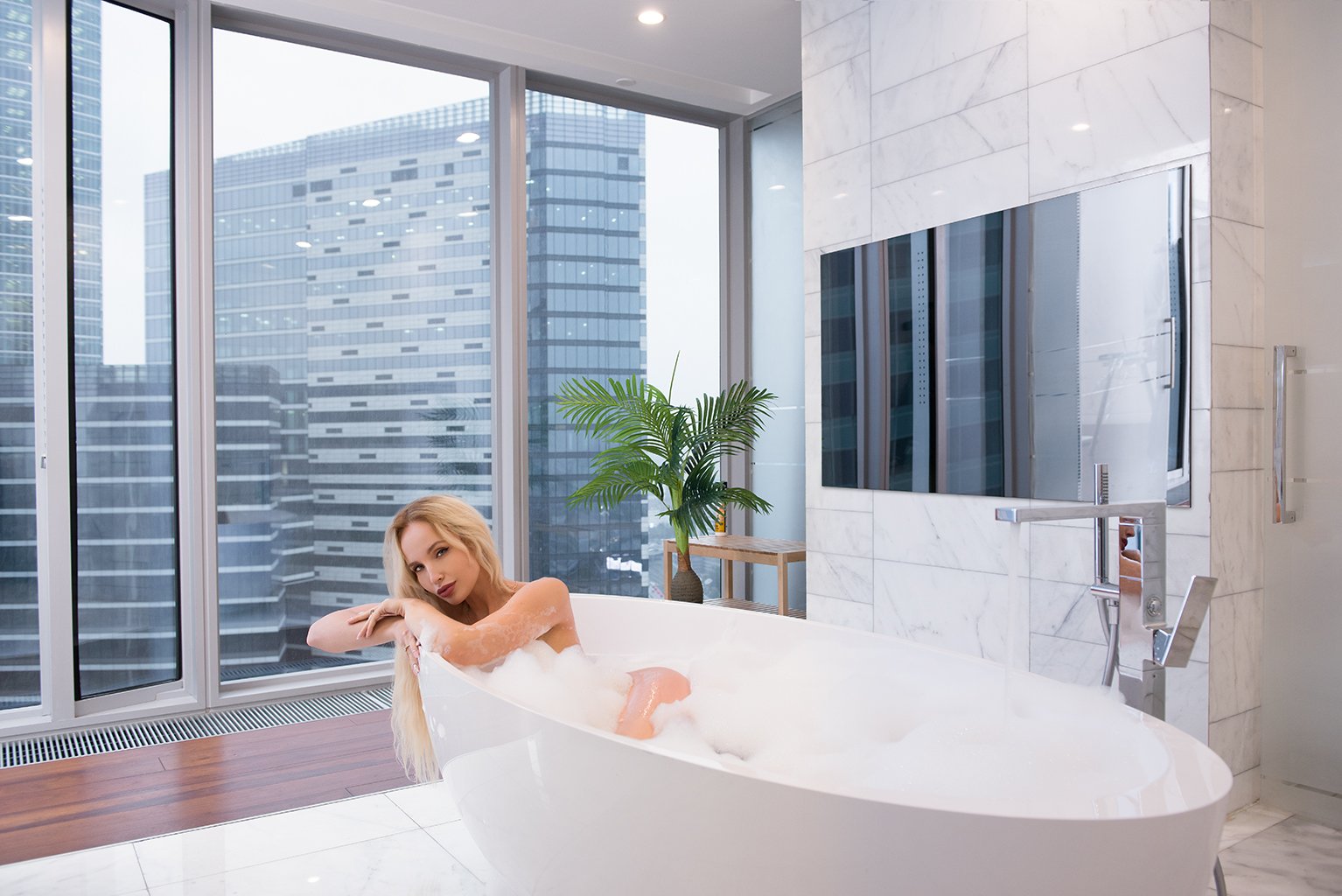 UNIQUE
DESIGN
It is so easy and comfortable to enjoy videos, movies or TV shows, swimming in the pool, taking a shower or relaxing in a bathroom.
The moisture-resistant remote control features phosphorizing buttons that glow in the dark. Now you can enjoy the cinema effect while watching a movie even with the lights off.

FEATURES

WIDE MODEL RANGE
different screen sizes from 10 to 110 inches

MIRROR FUCNTION
turns into a mirror when switched off

HIGH-QUALITY IMAGE
excellent image quality, variety of screen sizes

SPECTACULAR SOUND
powerful speakers and clear sound
ULTRA-THIN PROFILE
spectacular profile of different colors

MULTI FUNCTIONAL
 smart TV, Enthernet, HDMI, ULTRA HD, OSD menu

WATERPROOF REMOTE
conveniently located on the wall

WATER RESISTANCE
ideal for bathrooms, showers, swimming pools and saunas

The Waterpfroof Edition has a wide model range with different screen sizes -from 10 to 110 inches. For any taste!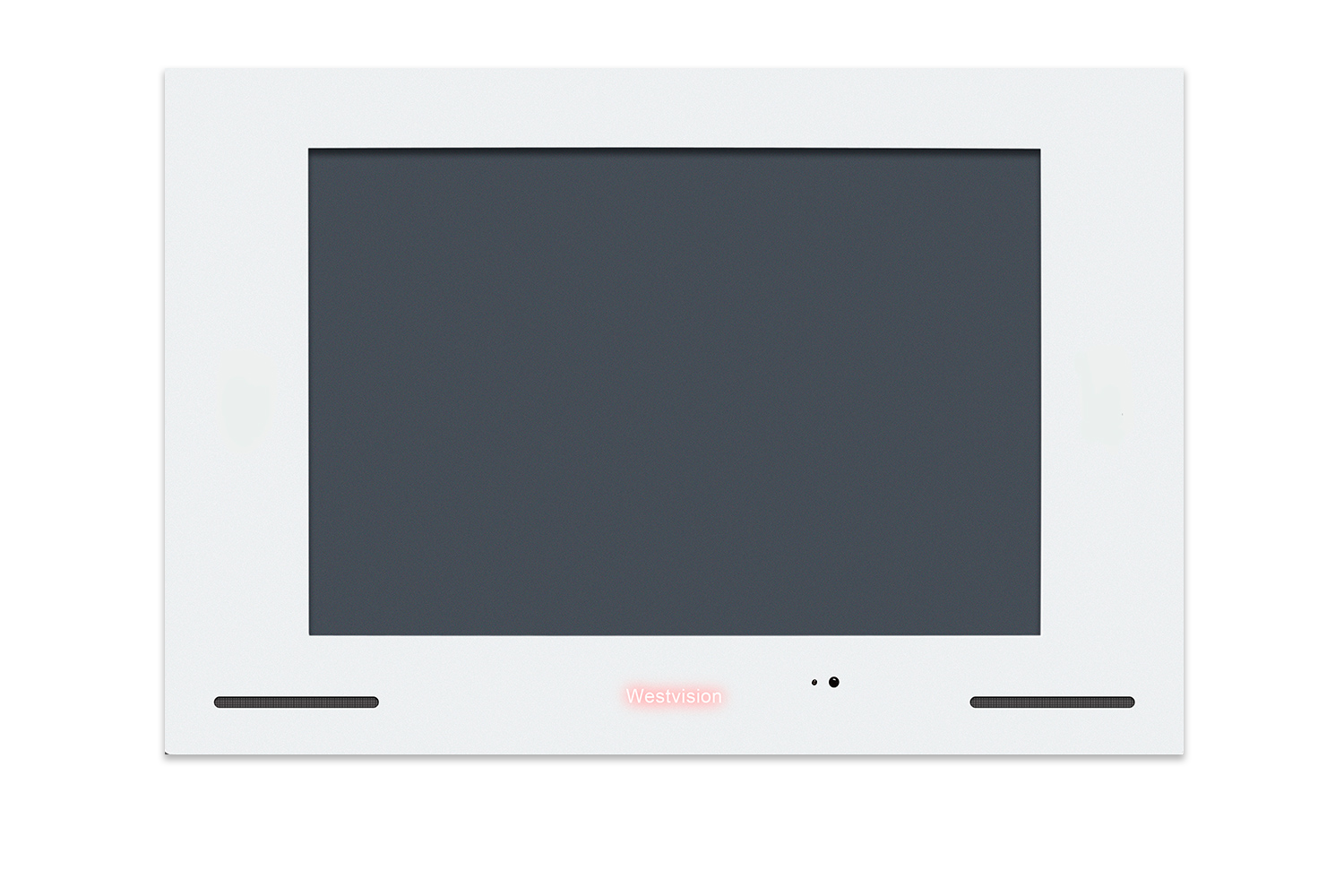 WESTVISION 10"         WESTVISION 43"
WESTVISION 15"          WESTVISION 55"

WESTVISION 17"          WESTVISION 65"
WESTVISION 19"           WESTVISION 72"
WESTVISION 22"           WESTVISION 86"
WESTVISION 28"           WESTVISION 98"
  WESTVISION 32"           WESTVISION 110"